Join Us In Our Mission To Raise
$1.5 Million For A New Facility
Join Us In Our Mission To Raise $1.5 Million For A New Facility
"Let your light shine as an inspiration to humanity and be the reason someone believes in the goodness of people."
Germany Kent
Raised: $141,000 of $1,500,000 Goal

0%
Help Us Grow To Fight Hunger Where We Live
Donation Match Announcement!
We have exciting news to share! For every dollar you contribute to our Capital Campaign will now have twice the impact, thanks to an incredibly generous donor who has pledged to match your donation!
But here's the twist—we're not just asking for large contributions. We're on a mission to harness the collective power of small donations, turning each into a force for good. So, whether it's $5, $10, or more, every little bit counts. Let's rally together and make the most of this opportunity to ensure no one in our community goes hungry.
Thirty-six years dedicated to helping the less fortunate in our neighborhoods. We are a 501(c)3 Charity with a 4 Star Rating on Charity Navigator.
Mail check donations to:
Active Faith
P.O. Box 188
South Lyon, MI 48178
Stock donations: call Sharon at 248-437-9790
Thirty-six years dedicated to helping the less fortunate in our neighborhoods. We are a 501(c)3 Charity with a 4 Star Rating on Charity Navigator.
Growing & Expanding Active Faith is a Community Wide Project
The new location will offer double the space to house our food pantry plus all our support programs. With a modest budget our goal is to design an attractive building.  In-Kind donations for product and licensed labor is welcomed.  Relationships with multiple local businesses, local government, civic groups, and churches are well established and will raise to a higher level of partnership. Local church groups, businesses and civic groups have all offered to help us move. The excitement is building and  we plan on a grand celebration at our open house in 2024.
Future ACTIVE FAITH Building
553 S. Lafayette
South Lyon, MI 48178
With the larger building providing double the square footage, we will have permanent rooms for:
On her way out of the food pantry with a cart full of groceries, a client turn toward us and said this:
"I appreciate getting help with food here at the pantry, but what moves me even more, is that people care enough to give it."
A little girl's birthday story
A dad and his daughter stopped in for food assistance. They were living out of their car. The little girl sat down in the lobby and looked so sad.  The dad told us it was her birthday today, and she is feeling sad because he wasn't able to give her a cake or a gift. Active Faith staff flew into action. Within a few minutes a birthday crown was gently placed on her head. She was handed a birthday bag with a card, gift and a bakery treat. Together everyone in the room sang happy birthday. Her eyes welled up in tears  and she beamed the biggest smile that lit up  the room.
When 'Heather' was a little girl, she remembers her mom would bring her to the little grocery store in town for food supplies. Mom was always happy on grocery shopping day. She would always let Heather pick out something special from the fresh fruit section or the bakery area. Mom's spirits lifted even higher when they got home mom chatted happily while together they put all the food away. Heather grew up, went to college and married. Life was good. She and her husband opened their own business in town. One day, it dawned on Heather that the little grocery store was actually a food pantry and that she and her mom had faced financial hardship.  Heather was overwhelmed with gratitude knowing that her town cared enough to give and help those in need.   Today, Heather and her husband give back to the community by raising money and collecting food donations for the little grocery store that helped lift her out of poverty, because together we do make a difference.
Donate Today,
Help Us Grow!
Your generous Leadership  donation will help us expand our food pantry & services.
Your donation will be an inspiration to others to open their hearts and follow your lead.
Your gift will be recognized on our Leadership Giving Wall at the new site.
*Donations can be in the form of cash, or other investments including stocks and bonds.
   

Scappaticci Family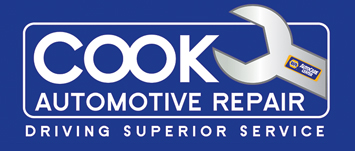 Charlotte and Dick Schotte
Vanguard Charitable Crossroads Grant
Anonymous Donor 
Jeffery Trapp
Steven & Francine Showerman
Lyon Area Rotary Club
Jerry Sweet
Help Us Grow to Fight
Hunger Where We Live
Help Us Grow to Fight Hunger Where We Live
Raised: $141,000 of $1,500,000 Goal

0%
401 South Washington Street,  P.O. Box 188, South Lyon, Michigan  48178